Hey Honeys! Sorry for the lack of Wednesday's Post. I'm Back at Uni and it is total Chaos, I have got to learn how to balance life, studies, work and blogging again.
One thing I have got time for is Beauty Products, Do you ever find you run out of everything at the same time? I have loads of empties atm but I will only tell you about the ones that I will be repurchasing because that is the real tea on what was worth the pennies. I have had alot of empties or half empties that I have thrown away so If you would like a post on the bad bin then let me know in the comments!
1. Bioderma Hydrabio Micellar Water & Toner
So you know I am loyal to Bioderma, They are the OG's of Micellar Water & lets be honest they paved they way for Cult French Skincare. I used their Sensibo Range for years until they told me about their range dedicated to Dry Skin and I have never gone through a product as fast as this; my skin CRAVES it.
My face has never looked better, The Toner completely changed the texture and redness of my skin & I can tell you now I will never look at another micellar water.
A firm repurchase, forever.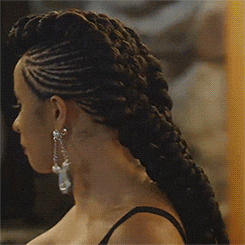 2. Kat Von D Lock-It Loose Setting Powder
As far as setting powders go, I really don't like looking dry but my makeup has to survive 12+ hour days - so I am super picky with powders. This however doesn't cake and still leaves your skin looking like skin, to me that is everything.
I was so distraught when this ran out I'm not sure my makeup kit is whole without it. I have already repurchased this, HOWEVER, I am testing a new unreleased powder which has the potential to knock this off the spot as my favourite powder so watch this space!
3. Mario Badescu Rose Water Spray
If you follow my socials you know I go through a bottle of this monthly, I use this spray for skincare, wetting my beauty sponge, setting my face, fixing sunburn, covering last nights mistakes and paying my bills.
I love this facial spray, nothing compares its such an all rounder. I have repurchased this several times but this time I got all three of the "flavours" Rose, Lavender & Green Tea so I will let you know if I love the others as hardcore as I love the Rose one.
4. NYX Soft Matte Lip Creme in London
Lipsticks especially long wearing ones these days, are either so matte your lips feel like they are going to crust off, too pink or more importantly the wrong undertone for me. However honeys, I hit the accidental jackpot. I somehow acquired this lip creme in my basket at Boots and decided it was fate forcing me to try something new.
The formula of this lip creme is so perfect, its a demi matte so it's comfortable to wear all day and it sits so beautifully on the lips for hours.
The shade is a peachy-nude which is perfect for my skintone & within the first few uses I re-purchased this immediately because I knew I could never be without.
Its the perfect nude and I can still look juicy at the same time.
There is something about product empties that speak volumes on how good a product is, to me if you finish something its either amazing or you have hella patience right?! Have you tried any of these new favourites of mine? Let me know in the comments below.
Thank you for taking the time to read this post!
I hope you loved this blogpost as much as we loved writing it. If you trial, test or use any of the tips we talk about then use #beautybasicsblog or tag @beautybasicsofficial on Instagram as we love sharing your recreations.
We post 3 times a week at 8am on Monday, Wednesday and Friday. If you would love to have first access to our content, automatically be entered in giveaways or to stay in the loop then sign up to the Beauty Basics Club at the bottom of the page.
#productempties #emptieshaul #empties #skincare #beauty #bioderma #katvond #mariobadescu #nyxcosmetics