Happy Monday my loves,
So sorry about the lack of posts last week, I had some major uni deadlines that I had to knuckle down on. Anyway I did a little Instagram Q+A and everybody has been asking me about drugstore foundations so why not spill the tea on a post eh?
I am super super fussy when I comes to base products, I like med/full coverage but it still has to look like SKINNNNN you feel me? Here are 5 that wont break your bank but will leave you flawless.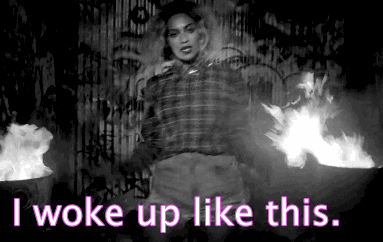 1. Natural Collection Hydrate and Radiance Foundation £2.99
I always recommend this as a starter foundation because its fool proof, you can apply it with your hands and it melts into your skin without looking like you have 50 layers of makeup caked on. I always have a backup of this in my kit because it is always a go-to when my face hates me, it just looks seamless. My only downfall with this is that it doesn't last all day but when it starts to wear off it fades with grace and discreetly melts away but for £3 who cares??
2. E.L.F Cosmetics Flawless Finish Foundation £7.50
I have raved about E.L.F cosmetics ALOT on this blog & its because its affordable and damn good. This foundation is no different. It lives up to its title because the finish is flawless and you look airbrushed. I would honestly choose this over some of my high end foundations.
3. Milani Cosmetics Conceal and Perfect Foundation £13
For the longest time this was the only foundation I would use, The queen Tati Westbrook declared this her favourite foundation so I made it my lifes mission to be loyal to this, Until I was tempted by the E.LF flawless finish and now I love them both. My only issue with this foundation is that the shade range is whackkkk - I do not rate it at all. But Milani have admitted that It needs work so they are slowly adding more inclusive shades for our chocolate girls rather than 50 shades of olive and 2 medium deeps.
4. Revolution Pro Foundation Drops £7
When Revolution Pro launched I was really drawn to these foundation drops. The consistency of this formula is really thin like water so you really don't expect the coverage it gives you so when I applied them for the first time I was shooketh. My favourite thing about this is that it doesn't look like you have foundation on at all which I LOVEEEEE. My only downfall is that when you start to run out the pipette inside can't reach the last little bit of product so you have to turn it upside down and treat it like a bottle of ketchup that doesn't want to share that last little bit of sauce. But for £7 it is one of the best I have tried from the drugstore.
5. Rimmel Wake Me Up Foundation £8.99
If you are like me and you pretty much look deceased without makeup this one is for you, its a medium radiant coverage and just brings you back to life in a way I cannot explain. I makes you look like you regularly have facials and stick to a 10 step K-Beauty skincare routine. It is one of those ' i woke up like this' foundations that just erases the shame from the night before & it is infused with Vitamin C so when you take it off at night your skin looks brighter and fresher than when you put it on. Winner Winner!
So here are 5 amazing foundations that aren't going to leave you crying at your bank balance. I hope you love them as much as I do. If you have any suggestions of foundations you love too leave them below in the comments.
Thank you for reading xo
#drugstoremakeup #beautybasicsblog #drugstorefoundation #foundation #beautyreview #bblogger #bbloggeruk #discoverunder5k #favourites #naturalcollection #elfcosmetics #milani #revolutionpro #rimmelstaymatte