Who doesn't love receiving gifts, am I right? I am that person who loves giving just as much as receiving but Secret Santa stresses me TF outttttttt.
There is nothing more daunting than buying a present for somebody you don't know, you end up stalking their social media for hours trying to get an insight into their favourite scents & colours and it just becomes a thing.
This year I am taking part in a blogger Secret Santa so I know my gift has to be perfect. But to save you guys the stress of finding gifts on the internet I found a few cute sets that would be perfect!
For The Beauty Lover
These mini beauty gifts are perfect for any beauty addict, coming from one herself. It was so difficult finding presents that actually look like they are worth the price tag.
For The Home Bug
My favourite thing about winter is how cosy / socially acceptable it is to not leave the house. I have been gifted all of the above and can confirm they are the cutest / most used presents I own.
For The Person You Have Never Met
There is nothing more terrifying than being paired with somebody you have never net / spoke to in your entire existence. I always look for neutral presents when going into unknown territory that way there is no room for error!
Being a Secret Santa is not only the most exciting / terrifying thing out there but it also gives you a chance to share a little Christmas cheer with somebody you usually wouldn't. So embrace the opportunity and jingle all the way honey.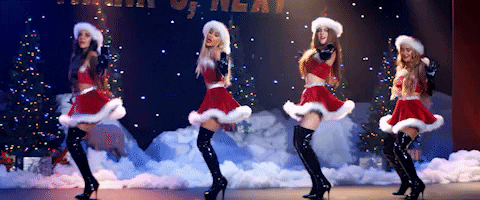 Did you know I am up for a UK Blog Award? Crazy Right!
If you would like to vote for me click here
( Voting ends 21st December 2018)
Thank you so much for reading this post, I hope you loved it!
Want more? Check out these posts
Are we friends? Follow my Socials Below
Twitter - @jade_allesse
Instagram - @jadeallesse
#secretsanta #giftideas #secretsantaideas #beautybasics #beautybasicsblog